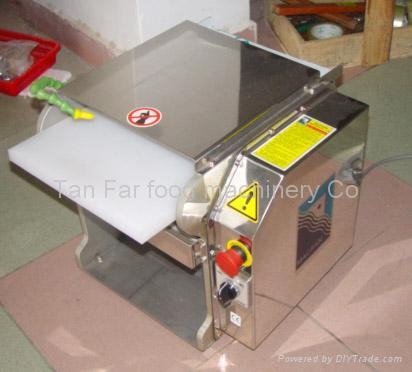 380 fish skinner suitable the fish skin peeling.It is suitable all type of fish.
Easy to operation and maintance.
capacity:15-30 fish/min
the machine made of stainleel steel .Easy to cleaning.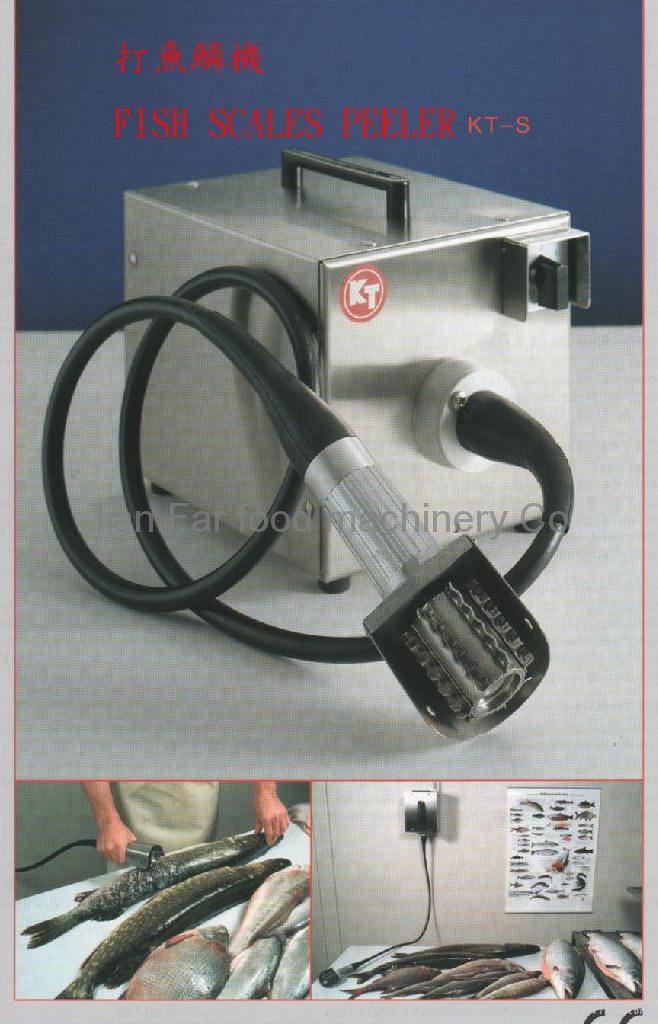 FISH SCALES PEELING MACHINE

SUITBALE VAIRETY OF FISH SCALES PEELING PROCESS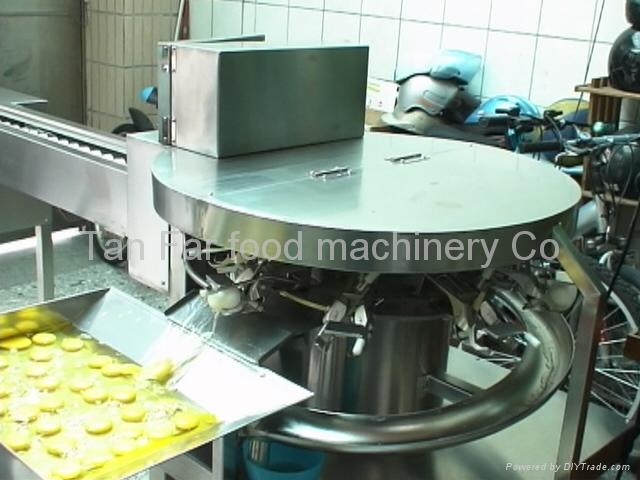 J-518SC Egg breaking machine suitable the biscult and bakery industries,food factory etc....
The machine is made of stainless steel,easy to cleaning and maintance.
Egg yolk and egg white can seperate.
capacity:3500 eggs/hr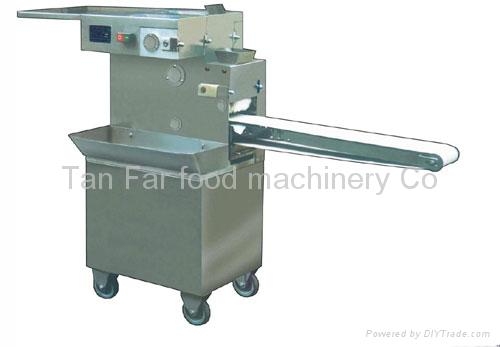 160 snack peel forming machine Use: It is used for forming peel of stuffing food, such as wonton and dumpling, etc. Characteristics: Model TF-160 snack peel forming machine is special equipment for dumpling peel production developed by our company. It is high degree of automation, easy operation, low energy consumption, high efficiency, and the output is adjustable, so it is the ideal choice for manual quick-freeze snack production. The two main working parts of the machine are peel pressing, rolling and cutting. When starts the machine, the pressing part produces paste belt continuously. Mixing flour with water(45%) to be paste and then add them in the dosage mouth, and the working machine will produce paste peel in round shape one by one . Conveyer belt is one of the machine, so the finished products can export conveniently. Meanwhile, the longer conveyer machine is also available to deploy, and the finished products can obtain by sitting two people in both sides of it. Main parameter: Model:TF-160 The best output:160pieces/min Electromotor power: 0.37kw Voltage: AC380V Dimension: 1520L*433W*1037H(mm) Weight:124kg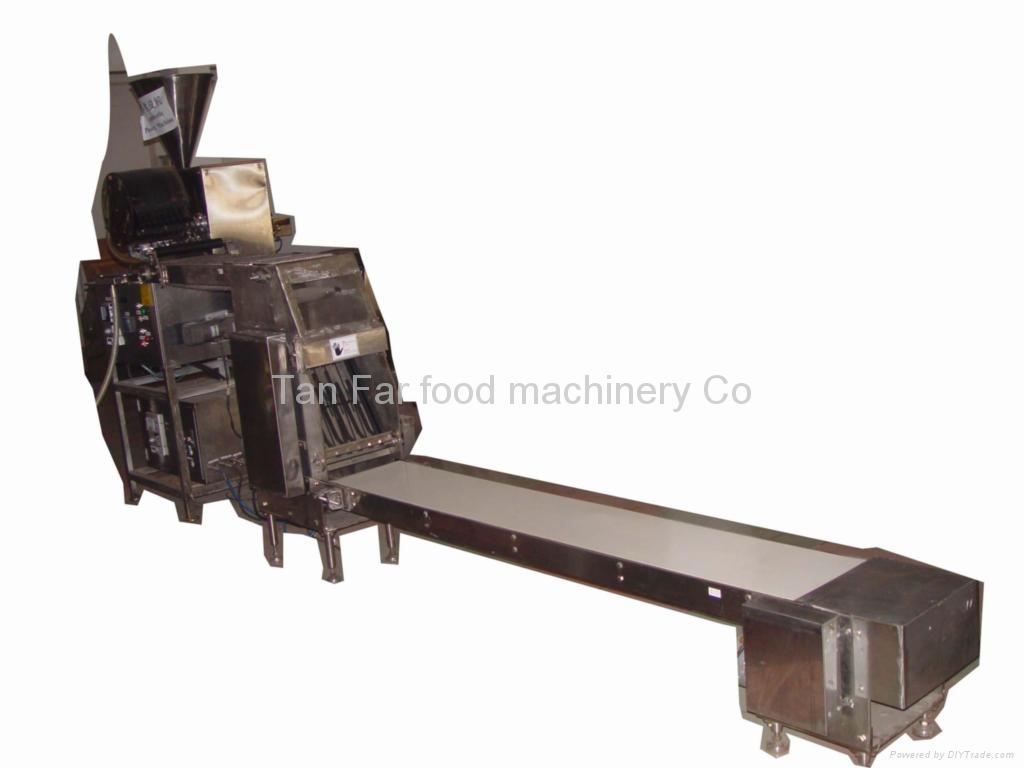 Auto spring roll pastry suitable the restaurant,dim sum wholeseller,and food factory.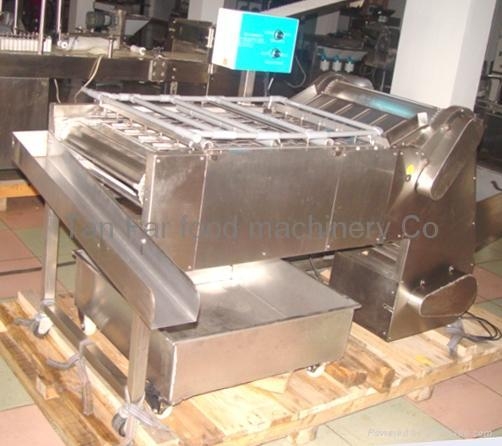 TF-258 boiled egg peeler suitable the food factory,egg wholeseller,egg fatory,airline catering supplier etc....
The machine made of stainless steel,easy to cleaning and maintance.
peeling capacity:15,000-20,000 egg/hr
HONG KONG STYLE NOODLE MACHINE
Suitable the noodle shop,restaurant,food factory etc......
We provide the noodle formula.
noodle type: japanese noodle,china noodle,Hong Kong noodel,dumpling pastry etc......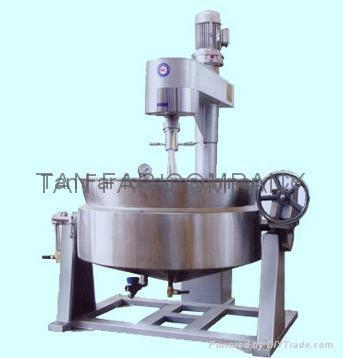 Usage: Viscous material processing tilting jacked kettle is widely used in processing viscous food material, daily chemical material and pharmaceutical material, such as candy, fruit stuffing, lotus paste, jam, meat slurry and so on. it is also a good tool for boiling soup, stewing meat, cooking dishes and porrige to shorten processing time and improve food quality and working conditions.
Characteristics: Designed with all-direction scraping structure, this Viscous Material Processing Jacked Kettle can scrap every part in the kettle evenly. Being adoped with special device, the stirrer not only can touch the bottom throughly, but also can reduce abrasion with the bottom. There are two different speeds of the machine as the motor is two-speed motor, which can be realized through the multifunctional switch.
Model

Capacity

(L)

Inner diameter

(mm)

Gas consuming

(kcal/h)

Power

(kw)

Rotating speed

(r/min)

Dimmension

(mm)

Lifting height

(mm)

TF200

200

930

45000

1.5+2.2

21~31

1420×1280×2100

2680

TF300

300

1080

45000

1.5+2.2

21~31

1690×1760×2220

2680



AUTO FRYER (SPECAILIZE FOR FRYING RICE ,NOODLE OR MEAT,PEANUT,ALMOND)

Product Description
The machine is through the direct fire (liquefied gas and natural gas) to heat up the food. Inflaming and temperature control are automatically. It also can adjust temperature through the frequency conversion and discharging automatically. After parching, the food willl have an evenly colour. It can been used widely. The machine can be used to parch melon seeds, earthnut, tea leaf, candy, coffee, fried pork flakes, dish, rice flour, oil tea, preserved ham, legume, rice and any

other things.

MAIN PARAMETER:
1.Power:AC 220V 50Hz 4Kw
2.Machine Specification:15L,30L,60L,100L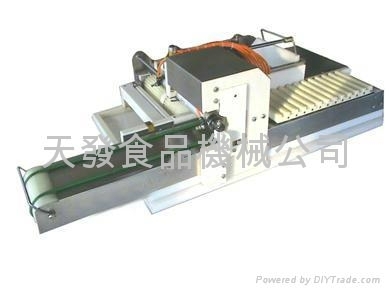 * Pioneering in mainland with novel structure
*Meat string in neat and nice look, with regular shape
* Safe, hygienic and high string efficiency, suitable for all kinds of stringing meat, vegetable
* Gas resource is necessary
Gas Resource
Compressed air
Overall Size
832*421*393mm
Weight
15kg
Work air Pressure
0.4 Mpa
Max. air Cylinder Course
300mm
Capacity
2100strings/h
Suitable Baboo Slip

100-350mm

Dia: 3.5-4mm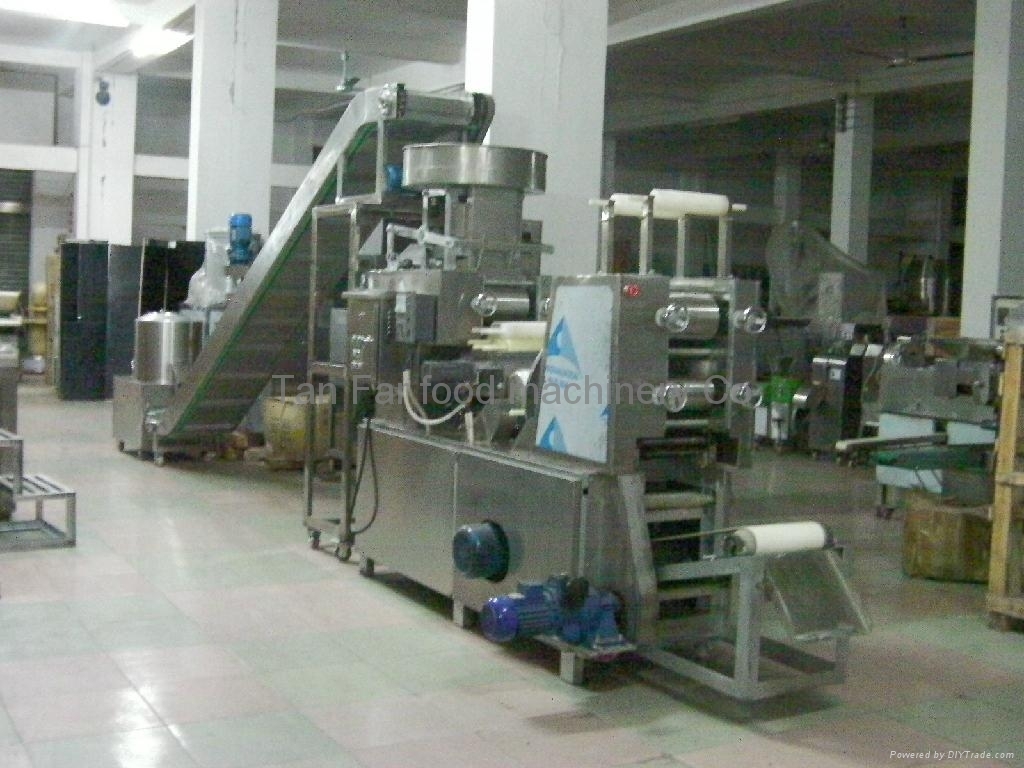 TF-5-150 Large scale style auto noodle making machine (five roller processing)

Can making ramen,undon,hong kong noodle,shanghai noodle

Full auto operation

auto feeding>>rolling and forming the dough>>auto cutting=noodle or pastry